FAQs
1. Who is eligible to apply to UWC through UWC Ukraine's selection process?
Ukrainian high school students that are enrolled in 10th or 11th grade and will be 16 or 17 by September 1, 2020, can take part in the selection process.
If you're still not sure whether you can apply this year, you are eligible to apply if you were born in one of the highlighted months: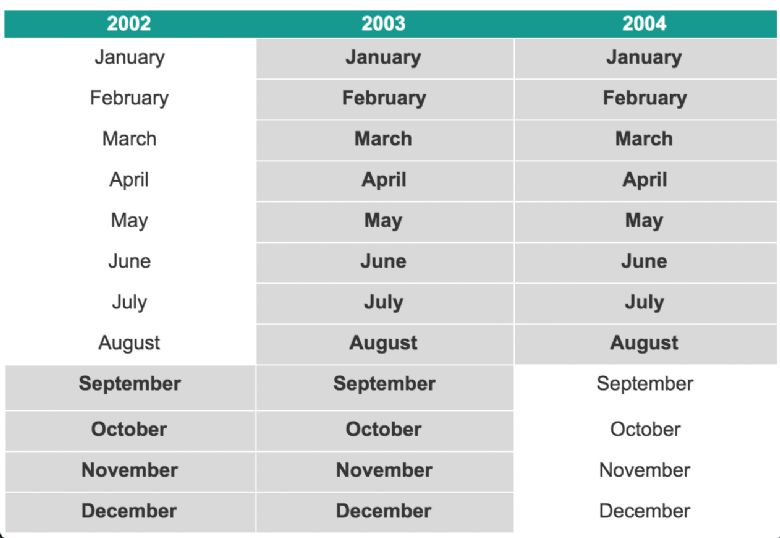 2. What language should I fill out the application form in?
Your application form must be filled out in English. Teachers may write recommendation letters in Ukrainian. However, if they're fluent in English, we ask you to make sure that their recommendation letters are written in English so that the representatives of UWC colleges are able to understand your application better.
3. What to do if I live in the temporarily occupied territories of Ukraine?
The national committee of UWC in Ukraine does not recognize the occupation of Ukrainian territories. We accept applications from students that reside in the ATO zone. However, we do not accept documents with stamps from declared people's republics. Which is why we ask you to submit documents only with signatures. Also, you must be physically present in Kyiv for the third and fourth round of the selection process.
If you have any other questions, don't hesitate to send an e-mail to admissions@ua.uwc.org.